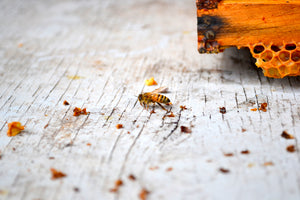 Welcome to Mira's Naturals
Our small, family centered business creates handmade home and body products using honey and beeswax from the beehives we maintain on Long Year Farm in Woodstock, NY. Each product we make is all-natural and made with ingredients we are proud of. We run Mira's Naturals with the overarching mission of crafting products for a purpose.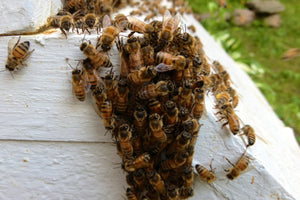 All natural ingredients
We value our consumers and have always felt that knowing exactly what is in products is a fundamental respect that we wanted to pass on to them. Each item we make is thought out, researched and kept as simple as possible while delivering the end result you are looking for - no fillers, dyes or toxins. Support your family's wellbeing with the confidence you are using only the best. Thanks to our bees!
see our honey bee fun facts
Our Story
Mira's Naturals was a spark… a wish for a bright future… a vision of combining all the things we are passionate about and driving it towards a useful purpose. Our daughter Mira is diagnosed on the Autism spectrum and we had always been brainstorming ideas on how to create a sustainable business to support her needs in the future. After seeking healthier and more natural options to use in our household, along came beekeeping and all of the wonderful, useful, healthy offshoots of it, and thus Mira's Naturals came to be. The constant encouragement, positive feedback and customer satisfaction we receive is what continues our search for other things to make and share with our family and community.
learn more about us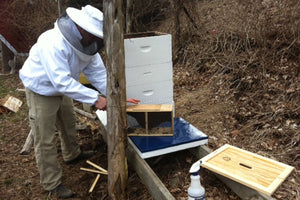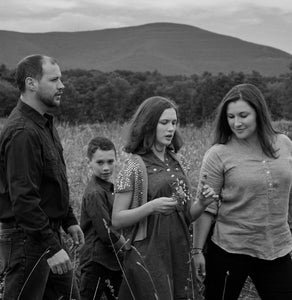 Created for families
At the heart of our business was creating safe, useful and chemical free products a family could confidently use in their household - because that's what we wanted for ourselves! Our products are a healthy and natural option for daily use, giving you one less thing to worry about.
Shop our soaps and sanitizing sprays
A Customer favorite
"This is seriously the best lip balm out there. I've tried other products from local vendors, but nothing compares to this. It is smooth as butter!! ❤️  " - Katie
Shop Lip Balms